Rexob Magic Witch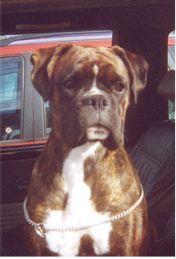 Eier/Owner: Per Arne Pedersen, Karmøy

Vi har ikke manipulert bildet -
ei heller oppdrettet vår første boxer med stumphale.
Derimot har vi foreviget "Molly" i det hun elegant svingte sin lange hale bak ryggen -
i ren glede over å ha debutert med en
velfortjent hederspremie og lovende ord fra dommeren
under en utstilling påsken 2001.





We have neither manipulated the photo nor breed our first "bobtail"-boxer .
"Molly" is only pictured when she happily waved her long tale behind her back
after winning a well-deserved honour price at her showdebut Easter 2001.

VALP
PUPPY:



Rexob Magic Moment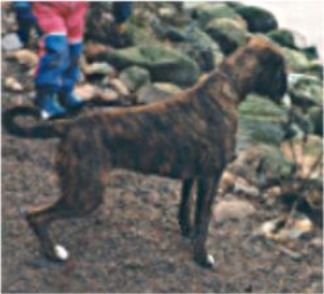 Eier/Owner/foto: Jarl Peder Wulfsberg, Melsomvik

MAGIC MOMENT debuterte med et brak ved å bli
BEST IN SHOW
4 måneder gammel.
To måneder senere var hun igjen i ringen - og nok en gang ble hun
BEST IN SHOW
!!!

REXOB MAGIC MOMENT made her showdebut 4 months old
with a bang by becoming
BEST IN SHOW !
Two months later at her second time outing she once again became
BEST IN SHOW !!!